DO YOUR SEARCH USING THE LEFT
HAND SIDE COLUMN FIRST...

FOR A QUICK SEARCH IN THIS WEB SITE
USE THE WINDOW BELOW THIS LINE... .
HOME IN ENGLISH
TO DO YOUR PERSONAL SEARCH.
AAA PROFESSIONAL
PROPERTY MANAGEMENT &
REALTY, LLC.

LOOKING TO SELL
A PUBLIC AUCTION AN REO oR A BPO
IN ENGLISH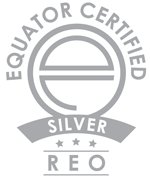 CALLING
Cell 786-273-8761,
o LONG DISTANCE FREE OF CHARGES
888-688-6806
eFAX: 1-877-586-7267
ASK FOR HECTOR A SAENZ
PREGUNTAR POR HECTOR
AAA PROFESSIONAL
REALTY, LLC.
WE WOULD LIKE TO BE YOUR AUCTIONS - REOS AND BPOS SPECIALIST.

AAA PROFESSIONAL REALTY . LLC (3APROREALTY) —a comprehensive, national BPO & REO service provider—is focused on helping our clients secure, prepare, and sell properties in the quickest, most cost-effective manner possible while maximizing your overall return on investment.

AAA PROFESSIONAL REALTY . LLC (3APROREALTY)
is an unprecedented partnership between you our company to Reduce your turn time and carrying costs to run your business. Our customer-focused service teams proactively monitor and drive the process from end to end.

AAA PROFESSIONAL REALTY . LLC (3APROREALTY)
Our reporting mechanisms ensure that you are kept up to date with important information and property status.


You and us at
AAA PROFESSIONAL REALTY . LLC (3APROREALTY)
will save bundles of money.
Maximize your return on the asset
Our dedicated and knowledgeable BPO & REO sales associates understand their local markets and work to prepare the property for market with minimal investment as well as aggressively sell the property for the maximum sale price.
Improve productivity in your office
Employing the vendor management and settlement services methodologies that have made us successful, we handle everything from securing the property to the sale of the property. With AAA PROFESSIONAL REALTY . LLC (3APROREALTY) driving the transactions, your BPO & REO internal team can focus on more productive initiatives.
We offer comprehensive services
in our SOUTH FLORIDA cities like...
MIAMI, MIAMI BEACH, and FORT LAUDERDALE.
Property and REO Maintenance Services Including:
Inspections
Locksmith
Repair and Remodeling
Lawn Service
Lockout/Evictions
Board/Securing
Trash Out/Debris Removal
Winterization/Plumbing
Swimming Pool Maintenance
Janitorial Services
Toxic Mold Treatment
YOU CAN PRINT FRIENDLY THIS BPO & REO PAGE
SEE DOWN BELOW .
Agency:
AAA Professional Realty, LLC.
Address:
6907 NW 50 Street Suite

Miami, FL 33122

Phone:

786-273-8761

866-666-7259

Fax:
1-877-586-7267
Email:
hasaenz777@yahoo.com
Website:

http://www.hectorsaenz.com
YOU CAN PRINT THIS WEB PAGE